About Matthew Maisey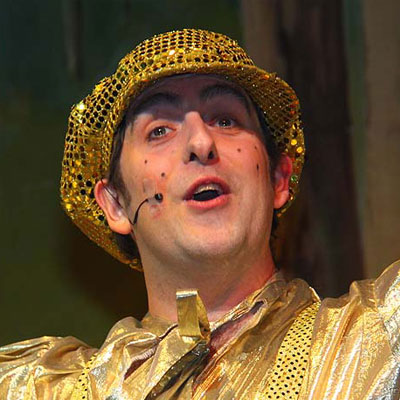 Matthew has been performing on stage since school age. At some point he started writing and directing things too! Having been in many pantomimes both as a child and adult he knew that being stupid on stage was a passion and wanted to help others do the same. Recently he has played Billy the Butler in 'Sleeping Beauty,' (in what was voted NODA's best Pantomime for the South West) Sergeant Feng in 'Aladdin' (which he also directed) and Silas Slime in 'Puss in Boots'. So he's done the Good the Bad and probably the Ugly.
Matthew was a Primary Teacher in Somerset for 12 years, putting on many successful children's shows during that period.
He enjoys performing in other productions beyond panto (oh yes he does). His favourite roles have included, Lefou in 'Beauty and the Beast' and Judas in 'Jesus Christ Superstar'.
He is married to his extremely supportive wife Rebecca and has two daughters.